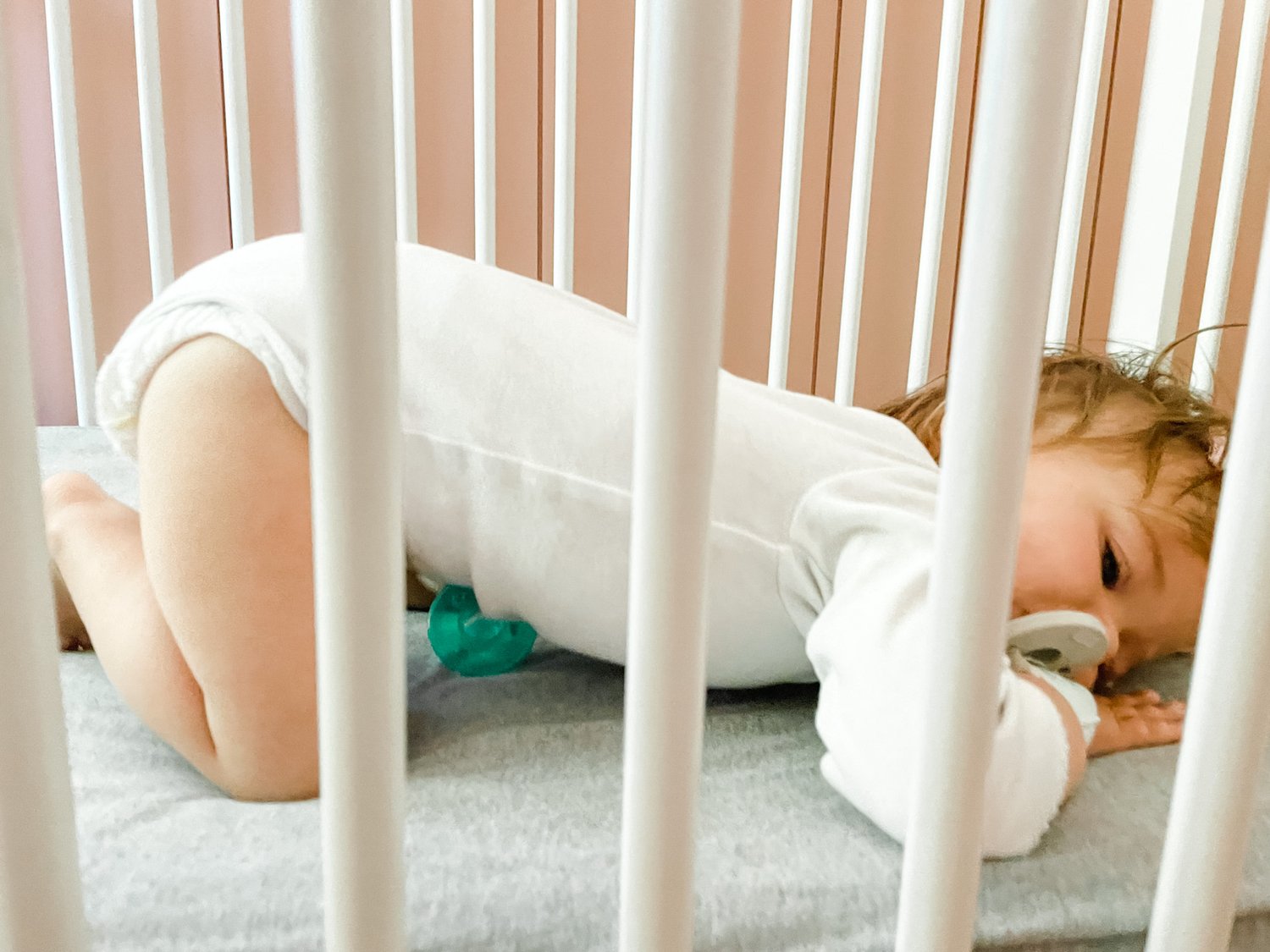 What to do when the pacifier Keeps Falling Out
One of the biggest complaints from parents is when the infant pacifier keeps falling out. How do you prevent this? Use a pacifier wristband!
An infant pacifier is one of the greatest inventions for parents. They so easily soothe baby which gives them and YOU instant relief! A newborn pacifier is also great because they appeal to babies nonnutritive sucking habits. If a baby isn't using a pacifier, they will probably be using their fingers, toys, or mama's breast to fulfill this need. I had one child prefer my breast over an infant pacifier and let me tell you, it is exhausting. Encouraging pacifier use is a great sanity saver!
Needless to say, if you're on the fence about whether or not to introduce a pacifier, do it! Even the American Academy of Family Physicians recommends it! Their research shows that pacifier use benefits include pain relief, shorter hospital stays for preemies, and a reduction in the risk of sudden infant death syndrome (SIDS).
However, one of the biggest complaints from parents is when the infant pacifier keeps falling out. How do you prevent this? Use a pacifier accessory!
There are several options out there for pacifier accessories. The most popular are pacifier clips and WubbaNubs. The pacifier clips attach to baby's shirt while the other end is attached to the pacifier. This makes it easy to keep track of the pacifier and if it does fall out then the parent or child (depending on age) can get it back in easily. Most clips are made with wooden or silicone beads that are non-toxic, Phthalate & BPA-Free. However, some of these are choking hazards.
WubbaNubs are very adorable pacifier accessories that have a stuffed animal attached to the pacifier. We used WubbaNubs with our first child for a few months and we found they began to stink quickly from being frequently dropped and just hand washed in the sink. They also need to be replaced frequently so they get pricy quickly.
With both of these pacifier accessories, it still doesn't fully solve the "how do you keep the pacifier from falling out" problem. These accessories help if baby is old enough to find it themselves and put it back in their mouth (about 8-10 months of age on average), but before then, these accessories mostly just help the pacifier to not fall on the ground as much or help you find the pacifier easier.
Enter the Ingy Bingy Band! This pacifier wristband is guaranteed to help you with keeping that pacifier in baby's mouth! The Ingy Bingy Band is a pacifier wristband that velcros around baby's wrist. It is a safe option for keeping the pacifier close to baby and by about 4 months old they can use it on their own!
With this pacifier bracelet a baby can suck on their pacifier, squeal and kick in their baby bouncer, and go back to sucking on their pacifier – all while you keep doing the dishes, or shower, or drive! They can cough, roll over (anything!) and quickly go back to sucking on their pacifier all on their own. The possibilities are endless! Start saving your sanity and boosting your baby's autonomy by purchasing an Ingy Bingy Band today!